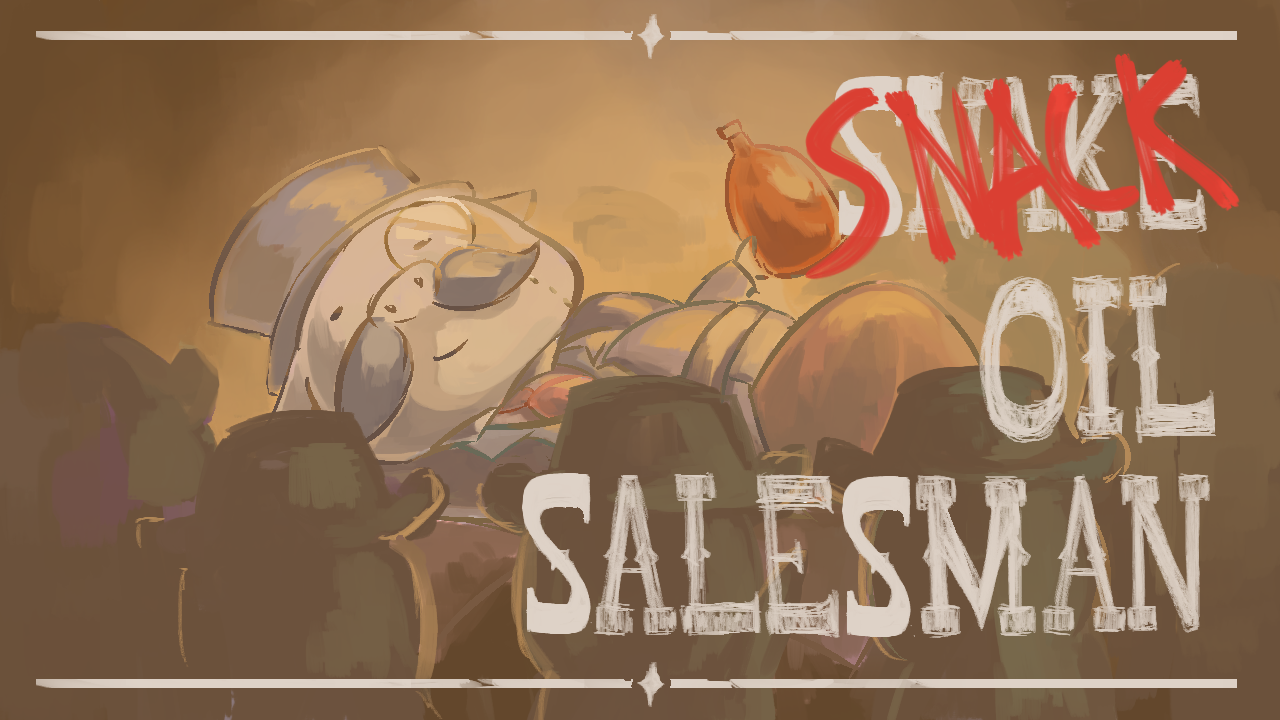 Snackoil Salesman
A downloadable game for Windows and macOS
Collect as much money from customers by selling them your crap without them catching you.
CONTROLS
Move character with left mouse button.
Set up a kiosk with right mouse button.
Approach the edge of the screen to escape the town.
Once on the map screen, click on a neighbouring city to pursue your shenanigans.
Download
Comments
Log in with itch.io to leave a comment.
Just a short video featuring 4 of the games from the "TOJam - What TWELVEs below!" game jam.
Full video
Timestamps in the description.